Multi-social media communication strategy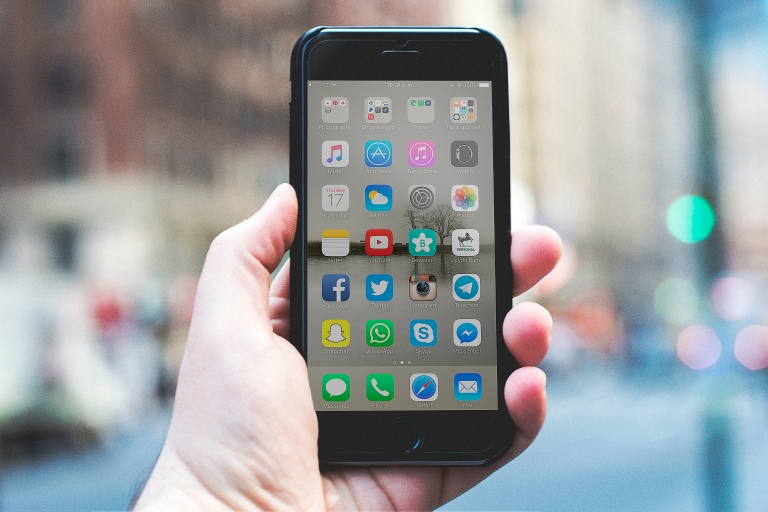 Whether you are a small or a big company your product or service targets the people. We live in the age of online marketing, where the internet provides the cheapest and the most effective tools for reaching your audience. There are many channels to choose but how to figure out which one is right for your business?
Let's start with a quick overlook of most popular mediums used in online marketing and their characteristics. They differentiate by the audience and preferred type of content. Almost all of them contain an own ad platform allowing marketers to promote their products to website's users between organic posts. By manoeuvring between user's content and the business one's portals allows different people to find their niche and this might be the key to success.
The biggest in the market is of course Facebook. Established in 2004 started worldwide expansion just a year later. Currently, it has more than 2.2 billion active monthly users which are almost 30% of all the people in the world. This allows you to reach the widest variety of clients on every point of the globe. Important thing is, that Facebook has the access to enormous big and metadata about its users, that's why if you have different clients or the ones hard to reach – Facebook is the way to go.
Characteristics:
The biggest user base in the world
Most of them are 25-35 years old
Preferred content – videos, graphics and photos along with catchy text and CTAs (Call to Actions) directing users to your website
Next big social medium is Instagram. It's most popular within young customers and called "a new Facebook" because a big portion of it's users migrate here from Facebook. A most popular format is posted similar to Facebook but emphasizes more on the photo quality, which is the Instagram's core. It also has Insta Stories – they are vertical photos or videos posted daily with a 24-hour expiration time. Users can scroll horizontally through them and watch what's going on in the followed profiles. The other format on Instagram TV (IGTV) – a YouTube-Instagram chimaera allowing profiles to create their own TV like a station with interesting videos.
Characteristics:
The best medium for a big and small brand selling eye-catching products and ideas
Young auditorium between 18-24 years old
Preferred content – sleek photos and videos showing the other side of the business – forced marketing won't work here
Next social medium is YouTube – world biggest "free" video platform allowing users to be creators. Free is in quotes because as you may already know – it also gathers your personal information for marketing purposes. If your business has the tools to make a simple but at least good quality video – YouTube is a must-have. Videos have a few advantages – allows users to engage with an attractive form, it's an easy medium to watch on the go or when you have a free moment and can create an impressive fanbase by subscriptions and reminding your fans or clients when the new movie hits your channel.
Characteristics:
Audience similar to Facebook – 25-35 years old
Allows to build a strong, engagement-based relationship with users
Demands a bit of work archive an effect because of the strong competition
There are also other social media you can use like Twitter, LinkedIn or Pinterest, but they are too specific for entry level marketing promotions. Twitter needs almost instant answers to your user's tweets or they get mad – not everyone can afford to spend so much time on one channel, LinkedIn is really specific for business clients so it's a good way to promote B2B but keep in mind that you can achieve similar or even better effects on Facebook. On every social media, you should keep one thing in mind – choose the one that contains the active group of your clients.
Here's a short checklist to validate the medium before you put your time to publication there:
Are you clients using the chosen medium? You can always ask them!
Are your clients in the age range of the most active users of a certain social medium? If they are not it may be really hard to reach them!
Do you personally use this medium? Do you like it? If not – users will feel it's made just for money and they won't like it!
Do you have the necessary tools to start publishing? Wage the costs!
Do you have a time or people to answer the user's comments and questions in the real time? Your conversion will skyrocket if you answer them within a few minutes!
Do you have a budget to support organic posts with paid ads? If you have a big competition it might be a necessary evil…
Do you have a plan of what you want to achieve but your presence in this media? It's a must have a bigger idea, staying real will bring the most loyal fans.


If all of most of your answers are "Yes!" you are ready to start a social media journey of your business!
Social media will be with us for a while because they allow us to stay in touch with the things we love and let us share them with the world. If you want to use it to boost your business remember that you don't need to be on every social media – on those which fit you and your client the best and won't make you more costs in time and money that it will bring you joy and of course – an income. Quality is here far more important than the quantity.